Teacher Recognition Programs
Arkansas has so many wonderful teachers and Economics Arkansas enjoys honoring those who've demonstrated excellence in teaching economics. We have two programs that recognize outstanding economics educators.
Bessie B. Moore Awards Program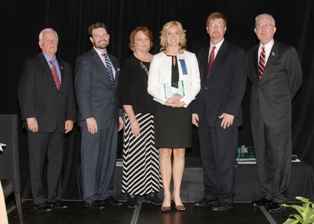 The Bessie B. Moore Awards Program recognizes Arkansas teachers for going "above and beyond" what is required by developing outstanding economic and personal finance projects they integrate into the classroom during the school year. The recipients receive statewide recognition from board members and donors during an annual luncheon hosted each fall, plus a monetary award.
We are deeply grateful to our generous 2014-15 sponsors who make the program possible.
Read about the 2015 awards luncheon in Arkansas Banker.
View pictures here.
For a list of 2015 Moore Awards Recipients, click here.
To view "Economics is on the Loose with Dr. Seuss" award winning project,click here.
To view "Night: the Economics of Survival" award winning project,click here.
The 2015-2016 Bessie B. Moore Entry form is available now. To view the form, click here.
Master Economics Teacher Program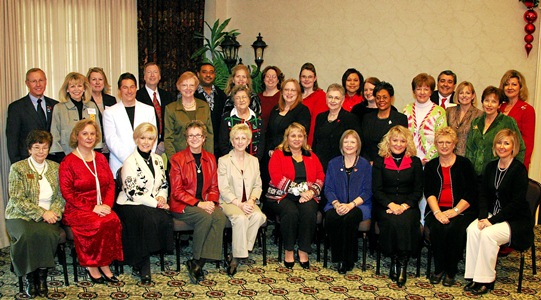 Economics Arkansas certifies outstanding economics educators as Master Economics Teachers or METs. Participants in this choice initiative serve as "resource extenders" by providing training in economics and personal finance to other teachers across the state. Candidates undergo a rigorous nomination, selection and testing process before certification. Economics Arkansas is one of the few organizations in the national network of economic education councils fortunate to have such a unique group of teachers dedicated to helping promote economic literacy.
For a list of active METs, click here.