Resources FOR PARENTS AND FAMILIES: The Toothpaste Millionaire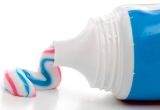 Family Guides to The Toothpaste Millionaire
Enjoy The Toothpaste Millionaire by reading it together with your kids. The Family Guides will help the whole family master financial concepts with activities and chapter-by-chapter to master financial concepts in for chapter-by-chapter and playing the activities and chapter-by-chapter discussion questions.
El Millonario de la Pasta Dental Guías Familiares
Family Financial Activities
Want to find some fun ways to learn about money? These online resources have great family financial activities.
More Personal Finance Books and Resources
How would you like to find more books that teach about financial literacy? The links below will prove helpful.