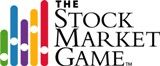 We know you are just as excited as we are that the Stock Market Game program is happening now! This is one of our most popular, effective teaching tools for students in grades 4-12.
Enroll now!
The free teacher promo game starts Monday, Sept. 8.
The fall 2014 game starts Sept. 29.
Training and support is provided throughout the school year; check out the Event Calendar.
The first- and second-place winners will receive awards and recognition.
Scholarships for team registration fees are available.
Find out more information and register here.