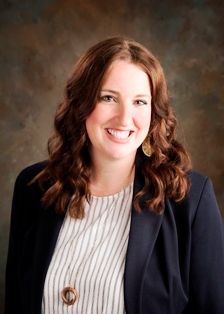 LITTLE ROCK— Economics Arkansas, a nonprofit educational organization promoting economic and financial literacy, is pleased to announce the selection of Kathleen Lawson as its new executive director.
A 15-year veteran of the nonprofit sector, Lawson holds an MPA from the University of Arkansas at Little Rock. She is devoted to public service and has a strong track record of propelling nonprofits forward. Spending her entire professional career in public service, Lawson has worked the last six years promoting STEAM education through the statewide Arkansas Discovery Network, a program of the Museum of Discovery.
"The Board of Directors of Economics Arkansas is thrilled with the addition of Kathleen Lawson to the team at Economics Arkansas. Kathleen quickly rose to the top during the executive director search process. Her breadth of experience in marketing, fundraising and strategic planning and her network of contacts across the state of Arkansas will enable Economics Arkansas to continue to expand and reach more and more students. Kathleen clearly possesses the leadership skills necessary to take the mission of Economics Arkansas to the next level." – Perry Wilson, Economics Arkansas Board Chairman
"I look forward to stepping into this role and working with an organization with such a strong legacy of notable leaders and huge educational impact across the state," remarks Lawson. "Economic and personal finance education are vital not only to individual growth and success, but also to the success of our nation." Lawson will officially join the staff on October 2, but has already been attending events and planning sessions.
Kathleen, her husband Brian, and their two children live in North Little Rock.