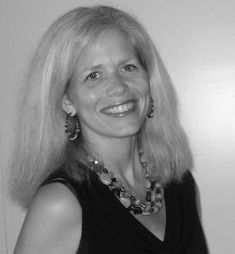 For more information, contact
Sue Owens, Executive Director
501-682-4349
Sue@economicsarkansas.org
May 12, 2014
For Release to Statewide Media
For Immediate Release
MARSHA MASTERS PROMOTED TO ASSOCIATE DIRECTOR AT ECONOMICS ARKANSAS
LITTLE ROCK—Marsha Masters, a long-time economics educator to local and national audiences, has been promoted to Associate Director at Economics Arkansas, effective June 1.
"It is with great pleasure that we recognize Marsha's dedication to economic literacy and her superb interpersonal skills," said Sue Owens, Economics Arkansas executive director. "Marsha has established strong bonds with our teachers, supporters, board members and program partners, which are invaluable as Economics Arkansas is launching new initiatives to strengthen the economic and personal finance skills of Arkansas students."
Economics Arkansas is a nonprofit educational organization that has been training educators how to integrate economics and personal finance concepts into the K-12 classroom curriculum during the past 52 years. In 2013, it was named the Non-Profit of the Year by Arkansas Business Publishing Group.
In her role as associate director, Masters will lead the development of several new initiatives to improve the relevance of Economics Arkansas programs to the needs of teachers across the state.
Masters has more than 20 years of teaching experience as well as a master's degree in education. In her position as program coordinator at Economics Arkansas since 2009, she has been responsible for the coordination of the Bessie B. Moore Arkansas Awards Program, the Polly M. Jackson Master Economics Teacher (MET) program and the Stock Market GameTM program, which has grown under her tutelage. Marsha has won multiple national and state economic education awards, and in 2013, she was appointed to the executive committee of the National Association of Economic Educators and to the Arkansas Early Childhood Commission.
 
Economics Arkansas (through the Arkansas Council on Economic Education) is a private, non-profit, non-partisan, educational organization founded in 1962 by Dr. Bessie B. Moore to promote economic literacy in Arkansas. Its mission is to promote economic literacy and the economic-way of thinking to PreK-12 students in Arkansas by empowering educators to teach the fourth "r," real life economics.
• Real life economics teaches students:
• To invest in their human capital, opening opportunities to the American Dream.
• Decision-making skills and the costs associated with each decision.
• Financial skills to better manage their resources in the future.
• About the global market and their future roles as producers and consumers.