Planting the Economic Seed
---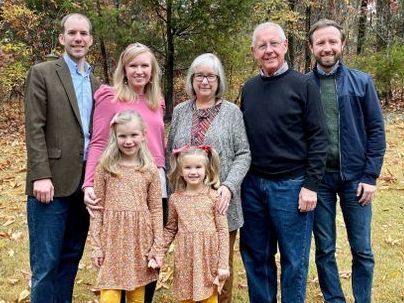 Stanley Wells, Emeritus Master Economics Teacher
Retired Principal, Fort Smith School District
I remember how excited I was to begin my career as a fourth-grade teacher in Fort Smith in 1975! I credit my father, Raymond Wells, for suggesting I pursue a career in elementary education; however, my mother, Helen Wells, is who I credit for introducing me to economic education. As a third-grade teacher herself, my mother often gave me ideas and things I could use in my classroom and, periodically, she would plant an economics seed by giving me news clippings announcing teachers in Fort Smith who had won national awards for their teaching of economics. Eventually, she encouraged me to teach an economics unit and enter the national awards program sponsored by the National Council on Economic Education.  
Once I announced my interest in teaching an economics unit, support from my principal and school service center was quick, offering assistance and encouragement teaching the unit and entering the awards program. I was humbled and fortunate to receive an award, and it was my name on the newspaper article announcing the winners from Fort Smith Public Schools.
After my first experience teaching economics to my students, I soon learned about the Arkansas Council on Economics Education and signed up to attend a two-week summer workshop held at the University of Arkansas, Fayetteville. With the knowledge I received from the workshop and the experience of teaching economics in the classroom, I continued to integrate economics into my teaching. I also watched teachers throughout my school find exciting ways to teach economics. In the early 1980's I was asked to be a consultant in summer workshops sponsored by the Arkansas Council and provide professional development training to Arkansas classroom teachers. Polly Jackson, at the time the Associate Director of the Arkansas Council, was influential in guiding me in these workshops along with friend, former junior high social studies teacher, and national economics award winner, Bruce Vick. It was exciting to travel across Arkansas to help teachers gain knowledge of economics concepts and terminology and introduce them to tools and ideas they could take back to their classrooms and use with their students to teach economics. 
Watching my students become excited to learn about economics each year was thrilling. Economics wasn't the usual subject taught like reading, math, science, or history, but it was something that students lived and used each day, and now they were not only getting to learn about it, but they were enjoying it! 
After I had entered the national awards program several times, and since my mother had been the one who had encouraged me to start teaching economics, I encouraged her to teach a unit. Instead of doing a project by herself (which she later did and placed first nationally), I suggested doing a project together. Although we taught in two different school districts (my mother taught third grade in Charleston and I fifth grade in Fort Smith), we found a way to teach economics with a unit entitled "The Country and City Mouse Study Economics."  
A person's career can take a turn, and mine did after thirteen years in the classroom. I transitioned into administration as an assistant principal and then as a principal. I was now in a role to plant an economics seed of my own. As a principal, I could encourage, demonstrate, and provide resources to my teachers. I saw classroom teachers attend economic workshops, enter the Bessie B. Moore Awards Program sponsored by Economic Arkansas, and win state awards. My teachers were teaching lessons to their students regularly. The kindergarten teachers at my school even had their students work on an assembly line each year when the students made a 100th Day trail mix.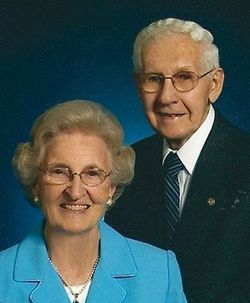 My mother would be pleased knowing that the economic seed she planted with a newspaper clipping didn't stop with me. My daughter, Emily Hester, is a library media specialist in the Little Rock School District and a third-generation educator. She has attended professional development training provided by Economics Arkansas and appreciates how easily economics can be incorporated into her library lessons through library books. 
The impact of Economics Arkansas on my family continues to this day, with Emily's daughters, my granddaughters, who attend Baker Elementary, an economics focus school in the Pulaski County Special School District. 
Even as a kindergartner, one of my granddaughters (now a second-grader), told her uncle about the school store where students could purchase items with play money they earned at school. She had purchased a small toy and had saved the remainder to use toward a larger toy later. Her uncle explained he had to make decisions about what to buy, too, and he couldn't purchase everything he wanted, to which she exclaimed, "Well, yes, that's what economics is all about!"
Recently, my other granddaughter, a kindergartener, ran through her house with her towel around her exclaiming, "People, people, people! We have a scarcity in this house! We have no bathrobes anywhere." Thankfully she avoided the scarcity problem once her parents told her where to find her robe!
I am a very proud father and grandfather! And, I know my mother would undoubtedly be surprised at how much her great-granddaughters have learned about economics in the classroom and how they apply it to real-life situations, even at a very early age. How thankful I am for the seed planted long ago that continues to yield such bountiful fruit!