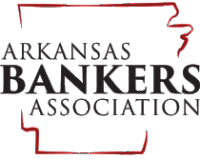 Arkansas Bankers Association
The Arkansas Bankers Association has endorsed an annual campaign for Economics Arkansas for more than 35 years. Each year, the president of the ABA leads this fundraising campaign by writing a letter of request to its member banks. The ABA was instrumental in the establishment of Economics Arkansas in 1962.
We are grateful to Randy Scott, Farmers Bank & Trust, Blytheville for chairing the 2022-23 campaign. Download the pledge card or donate online. Thank you.
For more information about the ABA Campaign, call 501-682-4230 or email acee@economicsarkansas.org.
---
2022-23 Campaign Contributors
Thank you to the following banks who have contributed to the 2022-23 Arkansas Bankers Association Campaign so far!
Anstaff Bank, Green Forest, AR
Bank of Salem, Salem, AR
Farmers Bank & Trust, Blytheville, AR
First Arkansas Bank & Trust, Jacksonville, AR
First Community Bank, Batesville, AR
First State Bank, DeQueen, AR
Logan County Bank, Scranton, AR
Petit Jean State Bank, Morrilton, AR
Relyance Bank, Pine Bluff, AR
Union Bank & Trust Company, Monticello, AR
Union Bank of Mena, Mena, AR