The Stock Market Game™
---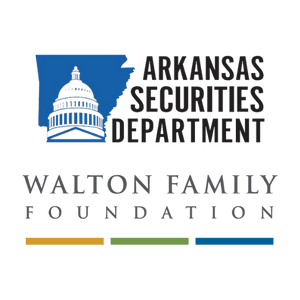 Welcome to Economics Arkansas' The Stock Market Game™ Program site!
The Stock Market Game™ is a national program of the SIFMA Foundation that allows students and teachers the opportunity to invest a virtual $100,000 in stocks, bonds and mutual funds throughout an engaging 13-week simulation each semester. A year-long session is also available that begins in September and ends in April. Economics Arkansas has been the facilitator of this program in Arkansas since 1999. Check out our video below to hear why it's making such a huge difference in the classroom!
The best news of all is that it is FREE to participate, thanks to these generous sponsors!
---
The program is available to all grade levels but is more easily utilized in grades 4-12, college classes, after-school programs and a teacher division. Arkansas is divided into six regions and three divisions:  Elementary (4th-6th grades), Junior High (7th-9th grades) and Senior High (10th-12th grades). We will recognize only the first-place regional winner in each division for the fall, spring, and afterschool competitions at a statewide awards luncheon. For those participating in the yearlong division, we recognize the first-place elementary, first-place junior high, first-place high school and first-place afterschool division winner. There is also a teacher division where educators may compete against one another. The college and teacher divisions are statewide competitions.
PARTICIPATION THIS YEAR IS FREE FOR ALL TEAMS! 
TEACHERS: To register for this simulation, visit www.stockmarketgame.org. Select PAY LATER when you register. We will take care of the rest!
Competition Dates
---
Fall 2023: September 11-December 8, 2023
Spring 2024: January 8- April 5, 2024
Year-long: September 5, 2023-April 12, 2024
Non-Competitive Session: April 10-June 2, 2023
Most Recent Winners
---
Find the Fall 2022 winners here.
Find the Spring 2023 winners here. 
Find the 2022-23 Yearlong winners here.
Competition Prizes
---
| The Stock Market Game™ | Prize Amount |
| --- | --- |
| All 1st Place Regional Winners | $125 (split among team members) |
| Teacher Division Winner | $100 |
| State #1 Overall Portfolio (student team) | $250 (split among team members) |
| State #1 Overall Portfolio (teacher) | $250 |
---
"I had no intention of majoring in anything having to do with business. After playing the Stock Market Game, I now want to major in finance and be a portfolio manager for a living. I really loved the nature and research of the market and thought that this game was a worthwhile endeavor. I would be willing to coach a team at the middle or elementary level to get more kids involved."
 
Michael C., Senior at Bentonville High School Winner
Teacher Training
---
Workshops are available for teachers wishing to learn more about this simulation. Visit the Event Calendar to learn when workshops are scheduled and to register. Trainings may also be scheduled for your district and /or Go-To-Meetings can be offered for teachers unable to attend trainings during the school day. To register for the teacher promotional game or the official game, log on to www.stockmarketgame.org. Once registered, teachers have access to the Teacher Resource Center which houses lessons, assessments, projects and publications to use when developing opportunities for your students.
For an overview of how the program works, check out this webinar. Passcode: pN=i?2t+
Resources
---

ADE Crosswalk
---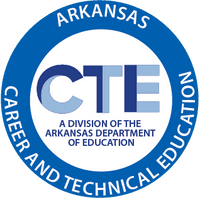 The Stock Market Game™ aligns with the following Arkansas Department of Education-approved courses, topics, and events:
Business & Marketing Course(s):
49200 - Securities, Investments, Risk & Insurance
InvestWrite
---

As a supplement, a national writing competition is available, "InvestWrite."
Students are provided a topic and an investment scenario, which requires them to assess, research, and then formulate possible solutions based on their findings, logic and ideas. This writing component reinforces the student's investment knowledge, promotes critical thinking skills and supports writing literacy.
Students participate by writing essays in their grade division: Elementary (4-5), Middle School (6-8), High School (9-12). For more information, visit www.investwrite.org. 
FALL 2022
Elementary Division
Victoria A., Cato Elementary School, Sherwood
Middle School Division
Bella K., Sylvan Hills Middle School, Sherwood
High School Division
Amelia Y., Centerpoint High School, Amity
SPRING 2023
Elementary Division
Brynn M., Ruth Doyle Middle School, Conway
High School Division
Charity F., Bergman High School, Harrison
2022-23 InvestWrite Winners
---