Reading + Economics = Sweet Entrepreneurship
---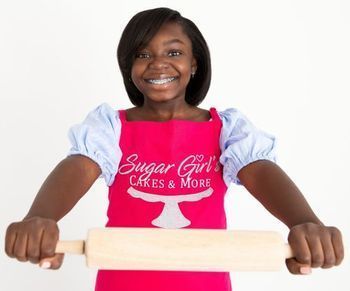 Avory Withers
Little Rock School District
My dream, my vision, my passion, and how it all began: in 2018, I was a student at Otter Creek Elementary. I remember my second-grade teachers, Mrs. Tari Anderson and the Gifted and Talented Coordinator, Mrs. Margaret Wang, assigning students to read Cleo Edison Oliver, Playground Millionaire. This book was a part of the Little Rock School District's One District, One Book initiative.
Over the next few weeks, we read and completed several activities on entrepreneurship provided by Economics Arkansas. As I read I was inspired by the main character, Cleo Edison Oliver. Cleo was a little girl with a dog named Barkley, and similar to me, from a family of four. Cleo desired to raise money to help her overweight dog. From her love and passion for Barkley, she began her first business, "Cleo's Awesome Avocados." Sales were profitable, but eventually, she experienced challenges and dissolved her business. However, she didn't give up and lose faith. This setback inspired her to start "Cleo's Quick and Painless Tooth Removal Services." Yet again, she experienced ups and downs, but she was determined and demonstrated perseverance.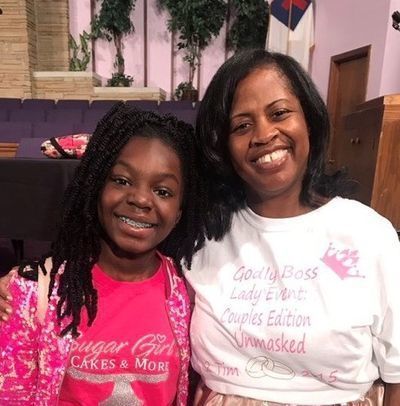 As an extension activity to reading the book, Ms. Margaret Wang coordinated an event called the "Invention Convention." During this event, students were encouraged to be creative and find ways to become entrepreneurs. With excitement in my heart, just like Cleo, I brainstormed ideas. Then one day, the "Big Idea" was birthed: "Sugar Girl's Cakes and More!"
At eight years old, I was motivated to start my own business using my existing baking experience. From the early age of 3, I began baking sweet treats with my mother. The name was inspired by my grandmother, who affectionately calls me "Sugar Girl."
Excited to share my big idea, I designed the logo, created a menu, and set the initial prices. With the support of my family and teachers in February of 2019, I officially launched my business. I will never forget the Otter Creek staff, the first individuals who purchased cupcakes and believed in my dreams. I am forever grateful.
Now at 11 years old, I have baked cupcakes, cookies, and other delectable treats for the Miss Arkansas Pageant, Memphis Children's Business Fair, and numerous conferences and events. Through this business adventure, I have learned entrepreneurship requires hard work, persistence, creativity, and balance. In the future, I desire to become a professional baker, contend in baking competitions, and eventually host a baking television show. From this book, I have learned to never give up and believe in my dreams because great things can happen.