The Baton of Mentorship: Bessie's Legacy
---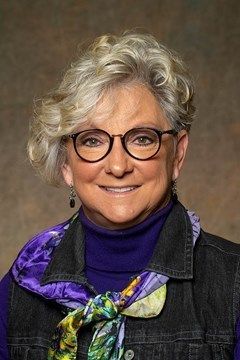 Dr. Rita Littrell
Bessie B. Moore Center for Economic Education, University of Arkansas
As we celebrate the 60th anniversary of the Arkansas Council on Economic Education, it seems appropriate to revisit the biography of Bessie Boehm Moore and her role in establishing the organization. These stories are rich, and inform those desiring to understand the mission as Bessie developed one of the pre-emanate Councils on Economic Education in the nation. In addition to launching the Arkansas Council on Economic Education, Bessie endowed the Bessie B. Moore Center for Economic Education originally housed at the University of Arkansas' Sam M. Walton College of Business, but currently transitioning to the College of Education. The mission of the Center is to train and inspire teachers so ultimately young Arkansans will understand the global economic world in which they live and can make informed rational decisions.
Under the direction of Arkansas' Commissioner of Education Dr. Arch W. Ford to establish the Arkansas Council on Economic Education, Bessie formed the vision, raised the money, recruited the teachers, developed the program, and conducted the economic education workshops in a manner that was much admired throughout the country. Bessie inspired and had a seminal influence on virtually everyone involved in economic education in Arkansas and influenced other states pursuing the same mission. So much so that the National Association of Economic Educators bestows a national leadership award annually to an outstanding economic educator in the U.S. – it is named the Bessie B. Moore Service Award.  Bessie's legacy continues through the Arkansas Council on Economic Education – now doing business as Economics Arkansas – as well as the Moore Center for Economic Education, and its directors, Dr. Thomas R. McKinnon and myself. The journey of these legacies of mentorship is documented below.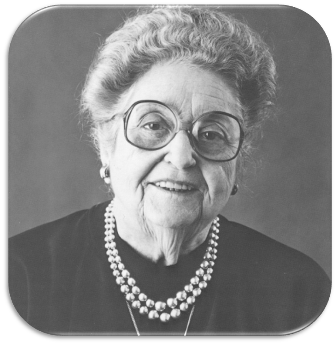 Bessie Boehm Moore: Bessie Boehm lived in the remote community of Mountain View, Arkansas, in the beautiful Ozark Mountains. She was reared by her father when her mother died in childbirth. She was intellectually insatiable due to tutoring by her book-loving, scientific-minded father. Bessie, a whirlwind of energy and curiosity, took every opportunity to learn and grow. She left home to attend school, passed the teachers' test upon completion of 10th grade, and started teaching in rural schools. She made every child feel important and capable of accomplishing whatever he or she chose while working hard and having fun.
Bessie and her husband, Merlin Moore, owned a restaurant in the capital city of Little Rock where she befriended many influential Arkansans. She used these connections and her common-sense problem-solving skills to garner resources for her varied educational projects. Mrs. Goad, a former employee at the Moore Restaurant, said Bessie had a brilliant mind and a compassionate heart – a combination that is hard to beat. Bessie's journey to improve education in Arkansas included preschools, PTA organizations, and libraries. Her great accomplishments encompassed leading the Arkansas Council on Economic Education to great success (which continues today), seeding the Bessie Boehm Moore Center for Economic Education-UA, and conceptualizing the Ozark Mountain Folk Center.
In the 1960s, Dr. Arch W. Ford, the Arkansas Commissioner of Education, charged Bessie with addressing the state's civil rights program and those fearing a communist takeover. Therefore, at age 60, Bessie enrolled at the University of Connecticut to begin this pursuit. Bessie, senior in age to professors and other students, dazzled them with her knowledge, energy, determination, and outlook on life.  At UCON, Bessie connected with Dr. Philmore Wass, Executive Director of the Connecticut Council on Economic Education.  Dr. Wass and leaders of the National Council on Economic Education instructed Bessie and prepared her to organize the best possible economic education program she could - involving people throughout Arkansas and the U.S. who would be so far above suspicion that no one could possibly doubt their loyalty and integrity. Bessie took notes and did as instructed.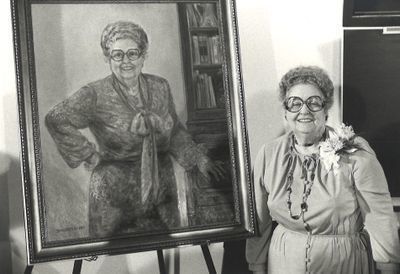 Bessie was the first woman to present to the Southern Governors' conference, sharing her directives from Dr. Ford as a three-prong approach:
1.       Strengthening America – stressing appreciation of our country for elementary grades.
2.       Study of 'isms at high school level.
3.       Economic education at all grade levels. 
It was Dr. Ford's philosophy that the study of our economic system (which has produced the highest standards of living in the world) was necessary because of society's widespread ignorance of this system.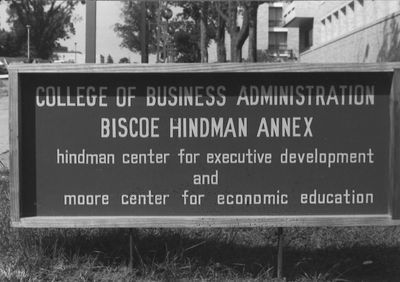 Dr. Ford appointed Bessie chairman of the committee to develop education curriculum materials as well as named her the Coordinator of Economic Education. What was created was a program of education conducted on the principle of objectivity with complete freedom of inquiry. Bessie believed this to be the only kind of program that should be accepted by schools and citizens. 
Bessie used influence to persuade Arkansas business people to financially support the program. This often-shared story by Frank Whitbeck, president of American Foundation Life Insurance Company and second chairman of the board of the Arkansas Council on Economic Education, shows Bessie's determination and astuteness. Using her restaurant connections, Bessie invited 23 people to a hotel room at the Marion Hotel in Little Rock.  After a short presentation on the goals of economic education, Bessie closed the door, hid the key, and said she needed $10,000 to send teams of Arkansas teachers out of state for economic education training. She would not unlock the door until she had the money committed – it was secured within the hour! Former President Bill Clinton once commented to an Economics Arkansas audience, that he learned it was most efficient to ask Bessie how he could help because asking for the rationale was a waste of time. Whatever she requested was going to happen!
The dream of the young girl from Mountain View, Arkansas was to have a positive impact on education. Her recognitions include:
·        Arkansas Woman of the Year (1952)
·        Arkansas Women's Hall of Fame (2018)
·        Two honorary doctorates – 1958, University of Arkansas – 1977, University of Arizona
·        C.E. Palmer Distinguished Service Award 1959 (only woman to receive the award)
·        National Advisory Commission on Libraries 1965 – appointed by President Lyndon B. Johnson, and
·        Director of the Arkansas Council on Economic Education 1962 to 1979.
As mentioned previously, the National Association of Economic Educators annually awards the Bessie B. Moore Service Award.  Arkansans who have received this national recognition include Mrs. Polly Jackson, Dr. Thomas R. McKinnon, Donna Wright, Marsha Masters, and Jeannette Bennett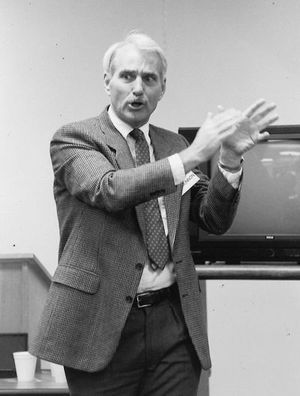 Dr. Thomas R. McKinnon:  As Bessie developed economic education in Arkansas, an El Dorado history teacher, Thomas Roy McKinnon, was selected as an early participant. In 1961, Tom traveled to Tulane University for an introduction to economic education. In 1963, he attended a three-week workshop in Little Rock organized by Bessie. This is where he became 'enthralled' with economics and the value it added to the teaching of the social studies disciplines. Tom often shared that the morning of his first workshop, he was told by a little old lady to grab her boxes and bring them inside. That "little old lady" was Bessie Moore, and Tom said that from that day on he carried her boxes without question. 
Upon completion of his Ph.D. from the University of Mississippi, Tom was hired by the University of Arkansas where he rose to the rank of University Professor through his research of economics and economic education. Tom was known as a great storyteller, and he used stories to convey economic understandings to teachers attending various workshops and students in his college classes. Tom received numerous awards for his teaching and became co-director of the Center for Teaching Effectiveness, which promoted better teaching and learning in the College of Business. Furthermore, he became co-director of the Center for Teaching and Faculty Support with a similar mission but served faculty across the University. Developing teaching skills was an asset to the learning in higher education.   
In 1978, the Bessie Boehm Moore Center for Economic Education was founded in the Sam M. Walton College of Business through an endowment from Bessie, and Tom served as a co-director with Philip Besonen from the College of Education. The nationally recognized center utilized a newly built facility that included four classrooms, an auditorium, an office suite, and a large library for workshops and other programs. Tom developed and taught a specialized economics class for future teachers that used newly developed curricula from the Arkansas Council on Economic Education to introduce engaging activities that made the learning of economics relevant and fun while removing the fear of the "dismal science."  This class became a model for other Arkansas teacher preparation programs at institutions of higher learning. Tom, now serving as the sole director of the Moore Center, traveled the state teaching summer workshops to 60+ teachers per workshop, ranging in length from one to three weeks. His favorite workshops focused on Arkansas history or tourism, resulting in curricula produced by teacher participants which were then shared with educators across the state.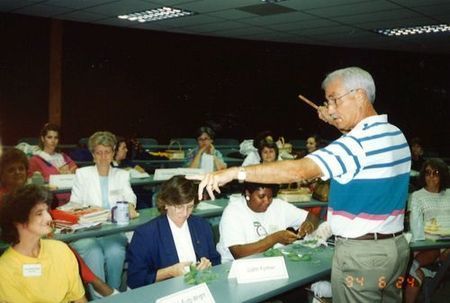 Tom, a curious kid from Parker's Chapel in south Arkansas, loved learning and sought opportunities to continue that learning and travel to countries around the world. He was invited by the National Council on Economic Education to teach market economics to teachers in six countries of the former Soviet bloc. The Moore Center for Economic Education hosted 10 groups of economic educators from these countries and sent 12 teachers on Economics International study tours to countries including Russia, Kazakhstan, Romania, Ukraine, and South Africa. Also, the Moore Center organized and conducted three study tours for teachers to England, Mexico, and Latvia. Tom taught economics in Italy several semesters and twice on a cruise ship traveling around the world - a Semester at Sea. This love of economics and learning impacted his students, especially me.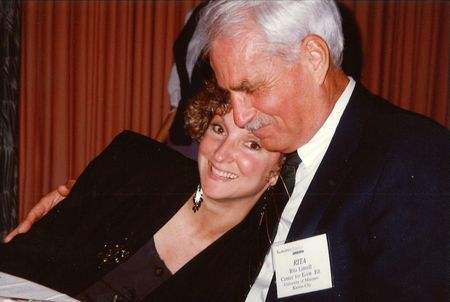 Dr. Rita Littrell: In 1978, I was a student in Tom's Economics for Teachers class. In 1980, I participated in a three-week summer workshop offered by the Arkansas Council on Economic Education. In 1981, I served as a teacher consultant for those summer workshops, and this was my first encounter with Bessie. Tom appreciated my creativity and teaching and invited me to be part of his team of trainers for 10 years until, upon his recommendation, I left to pursue my own Ph.D.  Upon completion of this degree and through Tom's mentoring and recommendations, I became the second director of the Bessie B. Moore Center. But I am getting ahead of myself….
Like Tom and Bessie, I have a great passion for the state of Arkansas. I came from a family of educators going back to my great-grandfather.  My mother's educational journey reflected some of Bessie's.  As a third-grade teacher in Springdale, she created an economics project studying the United States Postal Service while her students practiced letter writing. It won first place at the national level and excitement from the Springdale superintendent at the time, Dr. Jim Rollins. The project was titled Economics in an Envelope. To mail a letter to students in the school prior to Valentine's Day, students had to earn a stamp created and produced by the third-grade students. Over 300 letters were mailed a day. The postal service shared the project in their U.S. postal service journal. The father of one of the third-grade students was a postman. He shared his job with the class and built a sorting table to make the project operations more "real" as students delivered mail to all classes in the school. The project culminated with a phone conference with the Postmaster General of the United States who sent autographed cachet covers to each student. While teaching in Springdale, I received 7 national awards for excellence in teaching economics and helped more than 20 Springdale educators receive these recognitions.
After achieving a Ph.D. in Curriculum and Instruction and a minor in economics from the University of Kansas, I returned to Arkansas to serve as associate director of the Bessie B. Moore Center and began teaching the Economics for Elementary Teachers class. Then, I developed a section for secondary teachers once economics became a required high school course. I enjoy the opportunity to create new curricula and programs through partnerships with organizations such as the Federal Reserve Bank of St. Louis, The Amazeum, The Butler Center for Arkansas Studies, Crystal Bridges Museum of American Art, Shiloh Museum of Ozark History, etc. Economic education allows me to continuously learn and find creative ways to share knowledge with teachers and their students. I have been fortunate to help teachers develop curricula, win national and state awards, and apply for international study tours, thereby continuing Bessie's and Tom's legacies.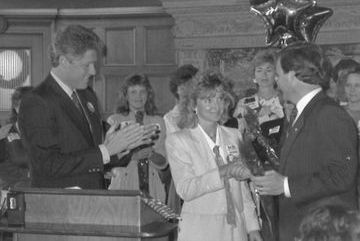 My family hosted numerous high school exchange students. Conversations with these high school students helped me notice the need for secondary students to make informed decisions about their future careers. I used the PACED decision model from economic education to help teachers, students, and families evaluate the many possibilities for higher education and careers. Through this initiative, I began mentoring first-generation students and helping them achieve their higher education goals. I treasure the rewarding comments of gratitude from these students.
I am a butterfly gardener and was privileged to create the Butterfly Nanny training program at the Botanical Garden of the Ozarks. I used this experience to develop an economics lesson on choosing the best plants for your butterfly garden given a limited amount of space.  This lesson reminded me of Bessie's love of nature and Tom's gardening.
I am committed to helping students find pathways to successful futures. I enjoyed working with Heather Grosze, an outstanding business educator from Rogers and a Master Economics Teacher for Economics Arkansas, who created innovative award-winning projects to help her students. For one project, I planned a visit to UA's Walton College of Business for Mrs. Grosze's students who participated in a business plan competition.  Heather required her students, some of whom were low-income or minority students, to wear business attire. Several students borrowed suits. My eyes teared as I watched big-eyed students experience the university and learn about future opportunities.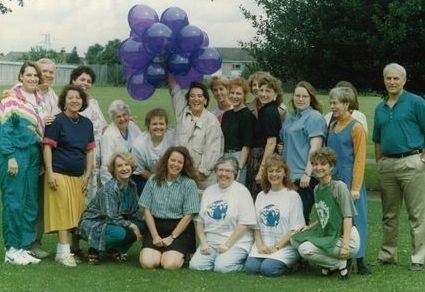 The Kauffman Foundation in Kansas City introduced a new elementary and middle school entrepreneurship curriculum titled Mini-Society. Tom and I both trained in the mid-90s to become instructors of this curriculum. With the training, the Moore Center received grants enabling them to travel the state teaching entrepreneurship to teachers in grades 3 to 12. Since Arkansas' economic development was driven by entrepreneurial leadership across the state and more recently in Northwest Arkansas, teaching this way of thinking had value for our students and our future. Discovering stories of diverse entrepreneurs and creating curricula to share them with students became my research focus.  (Check out Natural State Entrepreneurs as a digital example and discover which entrepreneur has skills like yours.)
During the COVID-19 pandemic, I worked with students to create virtual walks in the Arkansas State Parks since the in-person park excursions were canceled. Two first-generation students worked on the creation of a curriculum, Parks and Tourism in the Natural State: An Economic Driver, which featured Arkansas State Parks, their history, conservation, tourism, and economic value. These students developed the Tech "How-To" videos to teach the new technologies to teachers and students. I continued Bessie and Tom's love of the state through the development of Celebrating Arkansas: People – Resources – Industry – Diversity - Entrepreneurs.  Some of the content was created by Tom and me jointly utilizing Tom's love of economics and history. I hope to continue helping Arkansas students pursue their educational and career goals as was done by Bessie and Tom.
Looking Forward: On this 60-year anniversary of Economics Arkansas, a reflection on the mission of teaching Arkansans to make informed economic decisions is appropriate. These skills are crucially important given current economic, social, environmental, and political challenges. Bessie and Dr. Arch W. Ford believed that rather than tell people what to think, they should learn about the benefits of our economic system and make objective decisions. Our system has changed and presents new challenges to be solved. Some are similar to the time when the council was formed. How will these questions be resolved? I wonder what Bessie would say. The past 25 years since her passing have certainly enveloped critical changes. With economic education, our youth (future leadership) can provide creative and rational solutions and continue passing the baton for decades to come.
*Much information on Bessie was from Bessie Moore: A Biography by George and Mildred Fersh. 1986