Lifetime Board Members
In honor of our 50th Anniversary in 2012, Economics Arkansas began recognizing those individuals who have served on the board of directors 25 years or more. The inaugural class of board members recognized in this manner consisted of nine board members. Board member David Walt was honored as a Lifetime Board Member in 2015.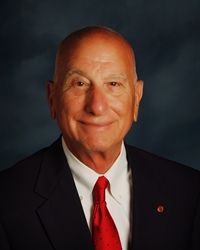 Jim Wooten, board member since 1979
"I learned from Dr. Moore and The Arkansas State Council on Economic Education how to stand boldly for those causes that are for the betterment of mankind, and being literate in economics is a cause that should be proclaimed to all." Jim Wooten, President, Winslow Holding, LLC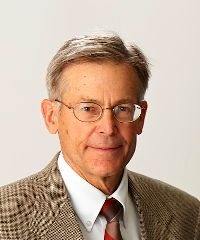 Jim Walton, board member since 1983
"We are competing in a global economy and this real life education provides our children an understanding of how our own economy and market system operates." Jim Walton, Chairman and CEO, ARVEST Bank Group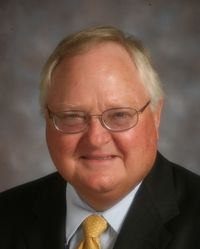 Dr. Jim Rollins, board member since 1984
"In our rapidly changing, increasingly complex global society, economic literacy has become essential. Our young people must learn and be able to utilize the concepts and principles of economics if they are to function successfully in their daily lives as citizens and productive members of society." Jim Rollins, Superintendent, Springdale Public Schools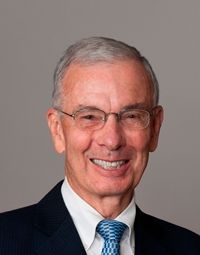 William B. Fisher, served 28 years, now retired
"I served as chairman of the board and was an active board member for many years. I continue to be an advocate of the program because I have had the opportunity to observe firsthand the benefit it provides to students…students must become aware of how important it is to have an understanding of economic education if we are to continue our growth as a nation in the future." William B. Fisher, General Manager and CEO, Paragould Light, Water & Cable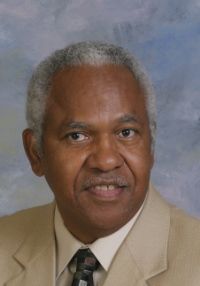 Rogers Ford, served 27 years, now retired
"An educated student population becomes an educated adult population on day. The more students who become financially literate will have a positive impact upon our state and our nation." Rogers Ford, Superintendent (retired), South Mississippi County School District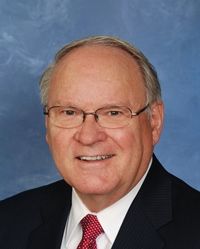 Dr. Benny Gooden, board member since 1987
"Economics Arkansas has definitely established a legacy in promoting economic literacy through the training of teachers during the past 50 years. Although my involvement eclipses only half of this time, it has been gratifying to see some of Arkansas' best teachers become leaders in our training and teaching mission. The quest to make economic principles come alive in classrooms and in the minds of our students is a lasting contribution which is of immeasurable worth." Dr. Benny Gooden, Superintendent, Fort Smith School District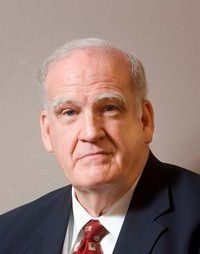 Bob Watson, served 28 years, now retired
"Economics Arkansas has brought a great deal of joy to my education experience over the last twenty-five years. The training of teachers, materials provided and learning experience available to students has created economics literacy for so many in our state. But the joy has been each year to attend the awards banquet and hear students and teachers express how it has impacted them. When I think of Economics Arkansas I think of an organization that makes a big difference in the lives of our young people." Bob Watson, Superintendent (retired), El Dorado School District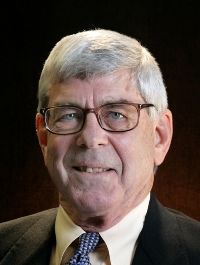 "Mike was probably one of our biggest supporters during my years with the council. I knew I could always depend on him. I will always remember him with the greatest respect." Polly M. Jackson, Former Economics Arkansas Associate Director
In addition to serving on the EA board, Mr. Wilson also served on the National Council on Economic Education board for many years. He and his family previously owned the R. E. Lee Wilson Company, Wilson, Arkansas.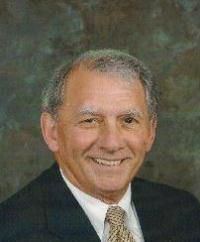 "Leonard Dunn stood up at the conclusion of our 2008 board meeting and made a motion for our organization to pursue a required high school economics course. I know Leonard was deeply proud of this achievement, and I am grateful to him for "throwing the gauntlet down," as we knew this would not be an easy or popular initiative. As a former banker and businessman, he knew the impact this would eventually have on both Arkansas students and the state." Sue Owens, Executive Director, Economics Arkansas
Mr. Dunn was a banker in Pine Bluff and Hot Springs.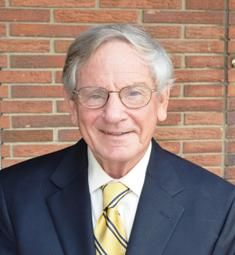 David Walt, board member since 1990
"Economics Arkansas can be life changing to many students. Through the innovative programs and methods our EA team presents, students are gaining insight and interest in the value of economic education and the impact it can have on their future. While Arkansas has ranked low in some areas, we are a shining star in bringing economic education to our students. It's been such an honor to serve on this board for 25 years." David Walt, Dumas