Arkansas Personal Finance Challenge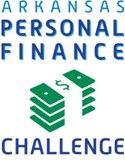 Economics Arkansas and the Federal Reserve Bank of St. Louis will host the 2021 Arkansas Personal Finance Challenge virtually, an opportunity for high school students to demonstrate their knowledge of personal finance by competing against other students in a one-day challenge.
When: Wednesday, April 7, 2022, 9:30 am - 2:00 pm
Where: Little Rock, AR
Arkansas Teachers may register 1 team of 3-4 students by March 30 to be eligible to participate. No advance qualifications or tests are required.
Teams will receive a fictitious case study on April 7. They will have 1.5 hours to prepare a 6-minute PowerPoint presentation making suggestions based on the case study information. Judges will evaluate the PowerPoint presentations based on content and presentation.
Students exhibit knowledge in areas such as earning income, buying goods and services, saving, using credit, investing, and protecting and insuring. Presentations are scored in content knowledge, teamwork, and communication skills. 
Prize money, certificates, and medallions will be awarded. The first-place winning team will split $500 and advance to the semi-regional round of the National Personal Finance Challenge. 
View complete rules and a sample case study here.
Registration will be available soon.
---
Congratulations to the 2021 Arkansas Personal Finance Challenge Finalists!
1st Place: Little Rock Catholic High
Advisor: David Massery
2nd Place: Mountain Home High School Career Academies
Advisor: Johnny Caststeel
3rd Place: Prairie Grove High School
Advisor: Tracy Laird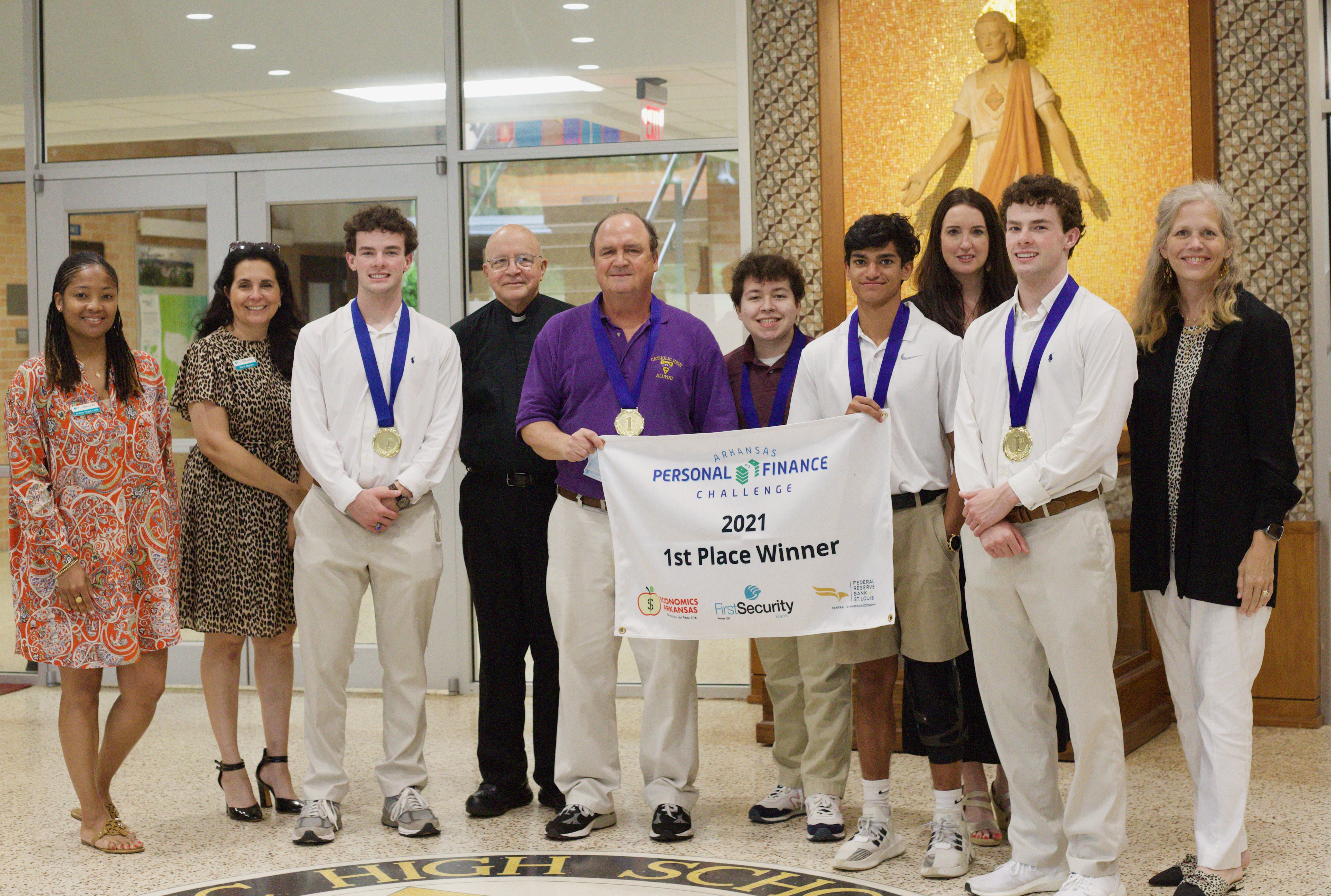 ---
Sponsors

The 2021 Arkansas Personal Finance Challenge is generously sponsored by title sponsor First Security Bank. Thank you.
Additional sponsorship opportunities are available. Please contact kathleen@economicsarkansas.org for more information.
---