Connecting Educators to Industry
---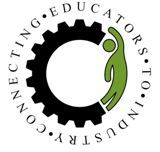 Open to teachers K-12. Recommended for teachers 6-12.
You may have heard about the "skills gap" in Arkansas. This means the state's skilled professional workforce is aging, and the next generation of new talent is not sufficient to meet industry demand, especially in skilled manufacturing and technical trades. The Arkansas Chamber of Commerce reported in 2016 that there are an estimated 5.6 million job openings nationwide, with approximately 60,000 of these unfilled positions in Arkansas in highly skilled technical fields.
In response, Economics Arkansas launched a new series of workshops in 2016 to connect educators to industry representatives. Teachers hear from employers about what they can do to make sure their students are adequately prepared for the demands of the workplace.
Upon successful completion of our summer opportunities, participating educators receive:
6 hours of Professional Development credit
Ready to use resources
Lunch
$50 Stipend
2023 Connecting Workshops
---
Click to register!
June 6, Little Rock, Arkansas Farm Bureau
June 7, Russellville, Arkansas Tech University
June 14, North Little Rock,Innovation Hub
June 15, Little Rock, Port Authority
June 20, Monticello, University of Arkansas - Monticello
June 27, Pine Bluff, Pine Bluff Jefferson County Library System
July 6, Fort Smith, Arkansas College of Osteopathic Medicine

For a list of resources, click here.
Photos from 2022 Workshops
---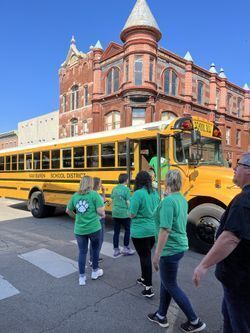 June 21, 2022 - Arkadelphia
June 22, 2022 - Sherwood
June 23, 2022 - Little Rock
June 28, 2022 - Pine Bluff
August 12, 2022 - Van Buren
November 29, 2022 - Russellville