Connecting Educators to Industry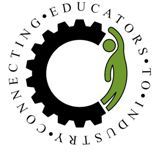 Open to teachers K-12. Recommended for teachers 6-12.
You may have heard about the "skills gap" in Arkansas. This means the state's skilled professional workforce is aging and the next generation of new talent is not sufficient to meet industry demand, especially in skilled manufacturing and technical trades. The Arkansas Chamber of Commerce reported in 2016 that there are an estimated 5.6 million job openings nationwide, with approximately 60,000 of these unfilled positions in Arkansas in highly skilled technical fields.
In response, Economics Arkansas in 2016 launched a new series of workshops to connect educators to industry representatives. Teachers hear from employers about what they can do to make sure their students are adequately prepared for the demands of the work place.
Upon successful completion, participating educators receive 6 hours of Professional Development credit, as well as all appropriate hand-outs and resources.
---
The connections made with industry leaders provide the students with meaningful consultations and experiences whether the leaders are visiting as guest speakers or helping the students work through a project in the classroom, they provide a real-world connection for the student that is priceless. . .
I want you to know that because of the workshop I have made more connections for my students and seek out ways to improve the connections for them. I'm taking my TSA (Technology Student Association) to KATV, but instead of the normal field trip where the students watch them film the broadcast, we will be working with the engineers in the master production booth, we will be working with the cinematographers the sound engineers, the graphic artists and other various technicians and tying it all together is Pulaski Tech with its degree and certification programs for each facet of the trip. Very cool!
Sherri Keesee. Maumelle High School. 2016
---
Check back for the 2019 locations soon!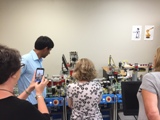 ---
View photos from our 2017 workshops
June 13, 2017, South Ark Community College, El Dorado
June 15, UA-PTC Culinary Arts and Hospitality Mgt. Institute, Little Rock
June 20, Nabholz Corp, Conway
June 22, UA Fort Smith Baldor Technology, Fort Smith
June 27, Henderson State University, Hot Springs