Economic Education Month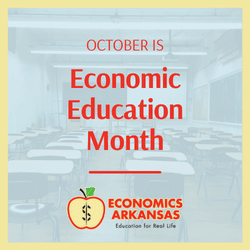 Economics is the study of making sound decisions in managing scarce resources which is an essential skill for all people. October is Economic Education month. 
The aim of economic education is to equip students with skills and tools for their economic roles as productive workers, informed consumers and savers, involved citizens, and lifelong decision-makers in a globally interdependent world.
Economic education must be established and maintained in our PreK-12 schools, where even young children are capable of learning basic economic concepts that help them understand their economic world.  
Economic education in our schools depends on PreK-12 educators equipped with high-quality training and resources to ensure students have equitable access to classroom lessons that develop the skills necessary to make informed choices as citizens.
Economic Education Month Slideshow
---
"It provides a critical foundation for life. An understanding of economic principles provides an important foundation upon which individuals can build personal financial independence. It is truly an invaluable tool."
- Lindsay Carter, EA Board Member
"Financial literacy is a topic that interests most students in our district, so by providing them with a solid foundation in economics, we will develop a community of leaders that will impact life in Arkansas."
- Shedrich Franklin, Texarkana School District
"Economic Education that is relevant changes a child's life. They learn, grow, and create habits at an early age that will change their lives in adulthood."
- Jerrod Williams, EA Board Member
---
OCTOBER 2021 CALENDAR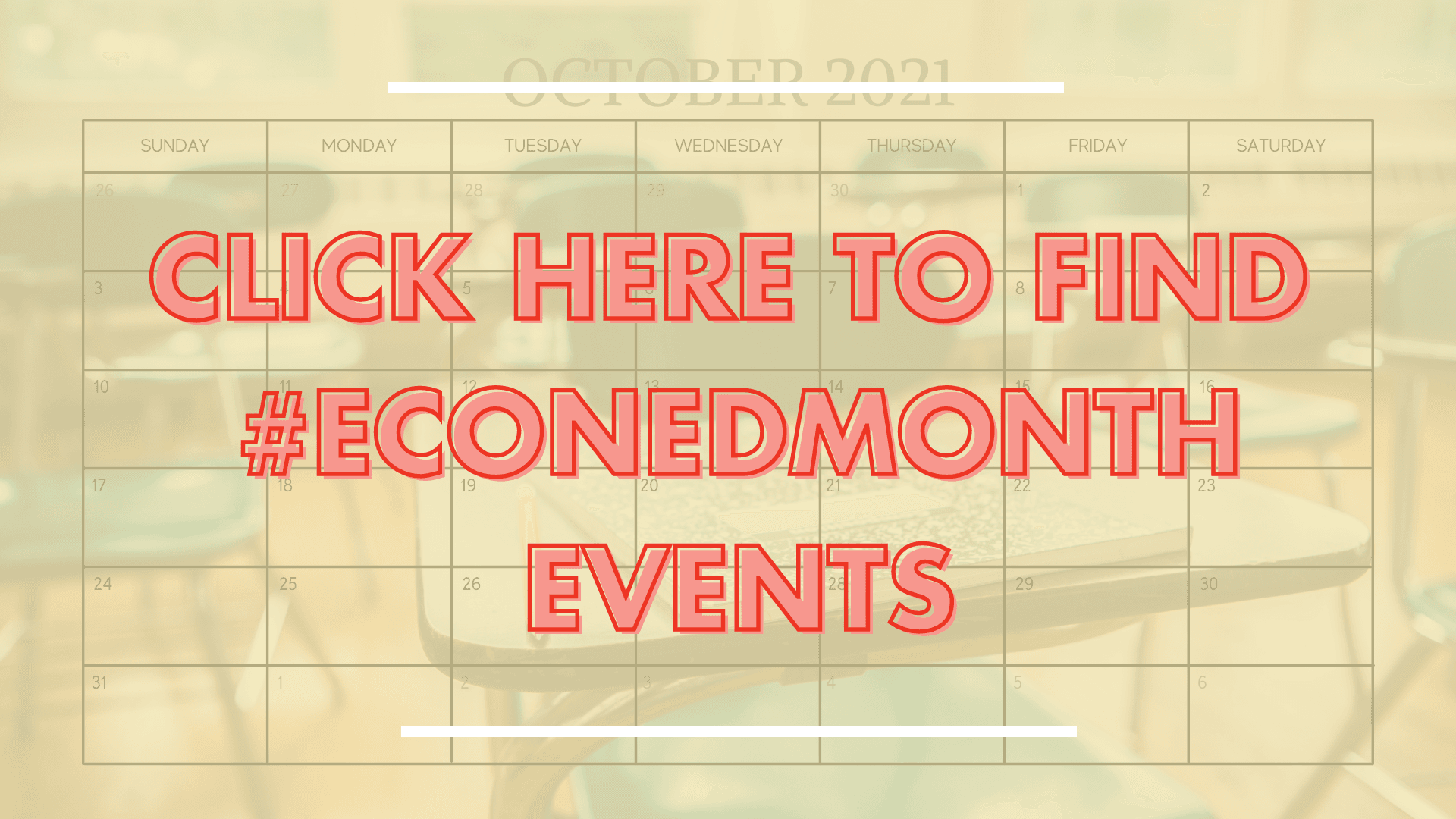 ---
How YOU Can Support Economic Education
Economic education is real-life education.
It's about choices. We make hundreds of choices each day. Our job is not to teach students what to think, but how to think.
We provide teachers with resources to integrate economic vocabulary and experiences into their existing classroom curriculum - in math, science, reading, and social studies. Our goal is to help teachers successfully set their students up for success to develop their human capital, to make wise choices, to be financially literate, and to understand our free-market economy. 
By training teachers to use economics and personal finance in their classrooms, we can build a generation of effective leaders.
Every gift, large or small, helps create the opportunity for Economics Arkansas staff to continue to train current and future teachers through professional development and resources to teach economics, personal finance, and the free-enterprise system using practical and innovative methods.
---
More Resources
Teachers - be sure to check out these economic resources!
CLASSROOM RESOURCES
PODCASTS
These are just a few of our favorites; there are a lot of options out there!