High School Economics Course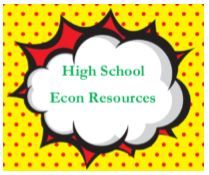 Open to teachers 9-12. 
In 2009, Economics Arkansas spearheaded a statewide, collaborative effort to require a high school economics course for graduate. Economics Arkansas is certified by the Arkansas Department of Education to teach all components of this course.
You will find all classroom resources to teach this course here.
---
Not having had any formal economics training, I was so nervous when Arkansas began the 9th-grade economics course. But Economics Arkansas made it so easy to teach that is has become my favorite subject to teach. I am even considering getting a Masters of Arts in Entrepreneurship and Economics Education.
Participant, High School Economics Training Course, 2015
---
Summer 2019 Training
To enable Arkansas high schools meet the new standards of the Personal Finance and Job Readiness Act as mandated by the Arkansas legislature in 2017, Economics Arkansas is offering a series of ACT 480 compliance trainings.
Check our Event Calendar for dates and locations.
The High School Economics Course will be offered at a later time.