Stock Market Game Funding Sources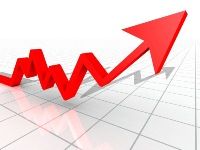 Arkansas Securities Department Investor Education Grant Program
With the passage of Acts 39 and 948 of 2003, the Arkansas Legislature appropriated funds for a grant-award program administered by the Arkansas Securities Commissioner. The grants are available to programs in Arkansas for the purpose of providing securities/investment education to teachers and students about the securities industry, the stock markets, and investment decision-making. Grant proposals will be considered for only these areas. New grants are to be awarded for the 2022-2023 school year. A final report of the project will be required.
The proposal due date is September 30, 2021.
Grant awards will be issued by November 16, 2021.
Projects must be completed by March 26, 2023.
The final report must be submitted to the Department no later than April 2, 2023.
Link: Grant Application - Arkansas Securities Department
---
Donna K. Wright Stock Market Game Scholarship
Teachers participating in the Stock Market Game may submit team fee requests for each semester of the student competition.  Teachers receiving the scholarship agree to pre and post test students via an online testing portal and complete a teacher survey. Click here for the online application.
Deadlines:
Fall 2021: September 1, 2021
Spring 2021: Jan. 8, 2022
Year-long 2020-2021: September 1, 2021
---