Stock Market Game Funding Sources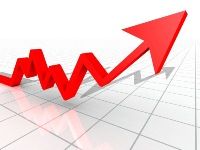 Arkansas Securities Department Investor Education Grant Program
Teachers - Procedure for Grant Application
Investor Education Grant Program
Eligible applicants are public schools and non-profit groups (IRC § 501(c)(3) tax-exempt organizations) that provide investment education to students in grades 5 through 12. Thirty-three schools and one non-profit organization received a total of nearly $125,000.00 for the 2018-2019 school year. The suggested grant request range is between $2500 and $5000 although grant proposals for more or less than the suggested range will be considered. The Commissioner will determine the grant award based upon the merit of the program, other school resources and the number of students educated. The proposal due date is September 30, 2019. Grant awards will be issued by November 15, 2019. Projects must be completed by March 30, 2020.
Link: http://www.securities.arkansas.gov/page/371/teachers
---
Donna K. Wright Stock Market Game Scholarship
Teachers participating in the Stock Market Game may submit team fee requests for each semester of the student competition.  Teachers receiving the scholarship agree to pre and post test students via an online testing portal and complete a teacher survey. Click here for the online application.
Deadlines:
Fall 2019: August 29, 2019
Spring 2020: Jan. 8, 2020
Year-long 2019-2020: August 29, 2019
---
Donors Choose
Want FREE Teams for the fall, spring, or yearlong sessions of the Stock Market Game?
DonorsChoose.org, available for public school educators, can help. 
Here are three easy to-dos. 
Determine how many teams you will need.
Email Marsha at marsha@economicsarkansas.org with your information. She will send you a price quote and directions.
Apply at www.donorschoose.org. If you don't have an account yet, it's easy to set up. 
The deadline to apply for the fall and yearlong simulation is September 30, 2019. The deadline to submit for the spring is December 2, 2019.