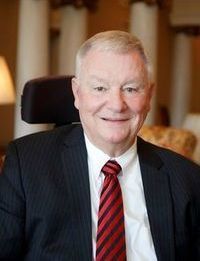 Economics Arkansas presented the 2022 Leadership in Free Enterprise (LIFE) Award to Tommy May on April 28, 2022.  
The LIFE Award honors those who promote success in the free market. Economics Arkansas honored May for his contributions to the Arkansas banking industry as former chief executive officer and chairman of Simmons First National Corporation; May currently serves as chairman of the Simmons First Foundation. May has championed economic education and financial literacy during his tenure at Simmons. 
Click here to view a tribute video to Tommy May.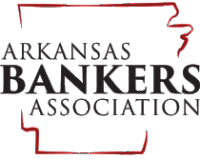 The Arkansas Bankers Association (ABA) was also recognized for its sixty years of partnership with the organization. The ABA has been an essential advocate of economic and personal finance education since Economics Arkansas was formed in 1962. The annual ABA Chairman's Campaign has raised over $2.1 million towards resource development and teacher training since it began. 
ABA Chairman-Elect Randy Scott accepted the award on behalf of the association. 
Thank You to Our Sponsors