Bessie B. Moore Center For Economic Education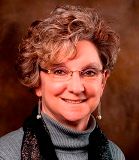 The center was established with a grant from Phillips Petroleum Company in August 1978 and dedicated in May 1979. The center was named for Economics Arkansas' founder, Bessie B. Moore. Bessie shared these remarks during the dedication of the Moore Center: "University centers on economic education have an important place in the scheme of things to come and this particular center can be a force in our goal of eliminating economic illiteracy."
The Bessie B. Moore Center is administered by the Sam M. Walton College of Business and under the direction of Dr. Rita Littrell. The Center serves 16 counties in Northwest Arkansas.
Dr. Rita Littrell, Director
Bessie B. Moore Center for
Economic Education
Willard J. Walker Hall 540
Fayetteville, AR 72701
Phone: 479-575-2855
Fax: 479-575-3463
rlittrell@walton.uark.edu
http://bmcee.uark.edu

The UAF Center area consists of the following 16 counties: Baxter, Benton, Boone, Carroll, Conway, Crawford, Franklin, Johnson, Madison, Marion, Newton, Pope, Searcy, Sebastian, Van Buren and Washington.
---