Economics from Arkansas, USA to Germany!
---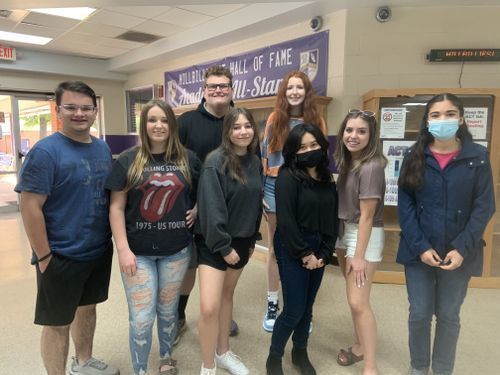 Ozark High School Students
Jessica Culver, Master Economics Teacher
Ozark School District
In the Spring of 2021, students at Ozark High School, led by Master Economics Teacher Jessica Culver, worked in a Transatlantic partnership with a classroom in Germany to study the relationship between economics and the environment. Their work resulted in an international win in the Goethe Institute's "Our Sustainable Future" competition.
Of the experience, her students shared what they learned.
"Activities with Economics Arkansas helped me to realize that I might one day want to start my own business and be an entrepreneur," stated Carter Crane.
Elizabeth Lopez shared, "This classroom experience helped me understand better how economics ties into many day-to-day things. I enjoyed learning more about concepts that interested me but that I didn't know much about, including the stock market...now I understand more about it when it comes up on the news, for instance."
Bryar Yates reported, "Doing all those activities helped show me the importance of the environment and economics that go with it. I would also like to be an entrepreneur when I get older, so the information will stick with me throughout the rest of my life."
Congratulations to Ozark High School for this amazing accomplishment and to teacher Jessica Culver for connecting Ozark to Germany for students to share their learning of "real life" economic concepts in different countries and cultures.
Ozark High School Students