Bessie B. Moore Awards Program
The Bessie B. Moore Awards Program recognizes Arkansas teachers for going "above and beyond" what is required by developing outstanding economic and personal finance projects they integrate into the classroom during the school year. The recipients receive statewide recognition from board members and donors during an annual luncheon hosted each fall, a monetary award, and--premiering in 2016--"The Bessie."
---
The winners for the 2019-2020 competition are:
Jessica Culver, "The Economics of World War II and a Modern Pandemic," Ozark School District
Jason Finney, "Shark Tank, Piggy Bank, Give it All Away," Little Rock School District
Jamie Garmon, "1 Scoop, 2 Scoops, 3 Scoops More! Ice Cream Doesn't Come from a Store?" Pulaski County Special School District
Jennifer Malugen , "Entrepreneurship through the Eyes of a Child," Springdale School District
Jennifer Taunton, "Economics through the Year," Springdale School District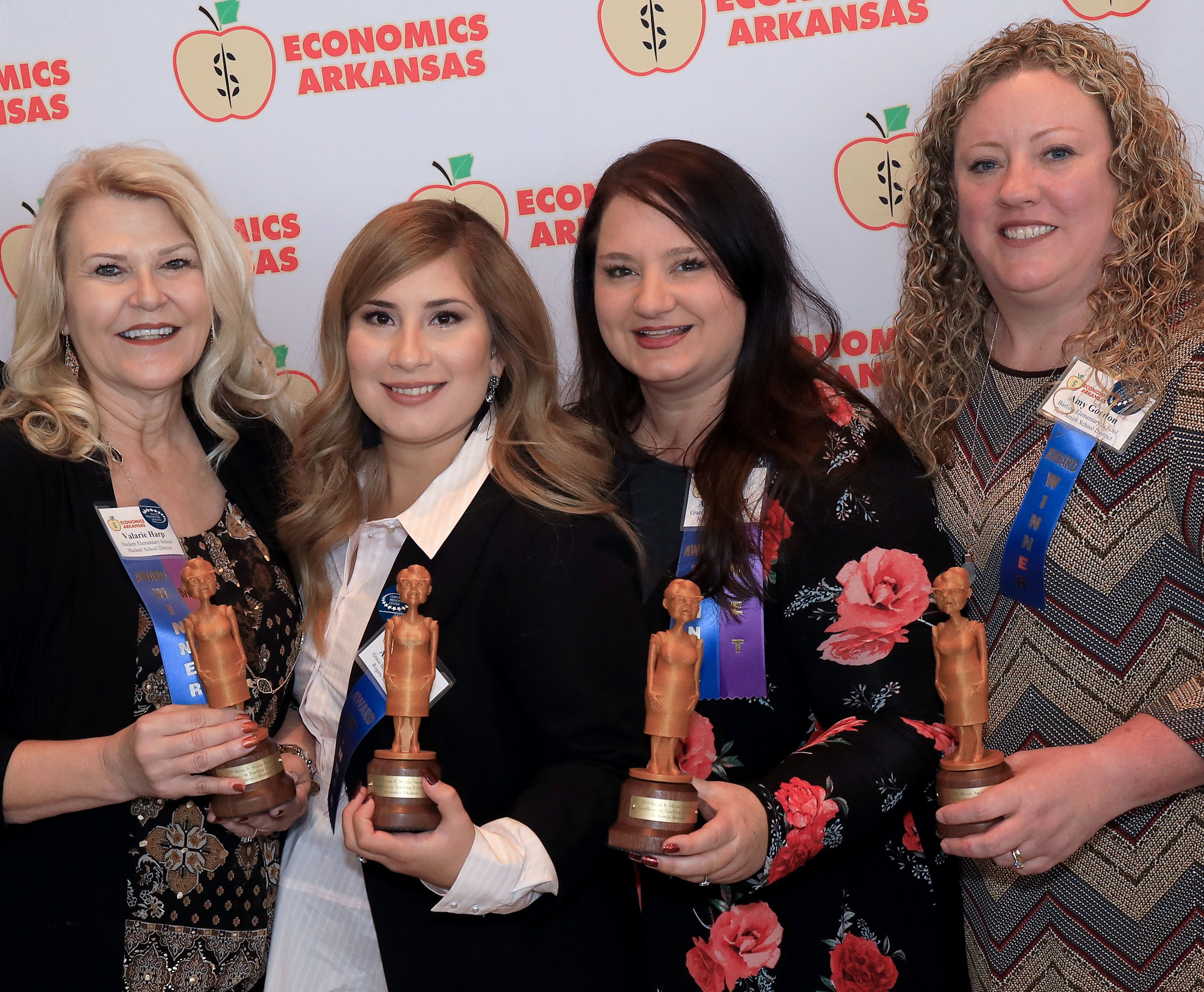 ---
We are very grateful to our sponsors for their generous support. Thank you. 
---