Bessie B. Moore Awards Program
The Bessie B. Moore Awards Program recognizes Arkansas teachers for going "above and beyond" what is required by developing outstanding economic and personal finance projects they integrate into the classroom during the school year. The recipients receive statewide recognition from board members and donors during an annual luncheon hosted each fall, a monetary award, and--premiering in 2016--"The Bessie."
---
The gala luncheon celebrating the 2018-19 winners took place Nov. 13, 2019, at the Clinton Presidential Center in Little Rock. The winners are:
Anna Badders, "The Lemonade Stand Hangout," Rogers School District
Amy Nicole Gordon, "Cupid's Creations," Fort Smith Public Schools
Valarie Harp, "P.I.E.S. Primary Investigators Economics Style," Hackett School District
Amy Mileham, "Truckin' Through Economics," Rogers School District
Sheila Humphrey, winner of multiple awards, honors and recognitions and recipient of countless hugs and smiles from grateful students during her long career as a truly beloved economics teacher, received the Lifetime Achievement Award. 
Photos are available for viewing and downloading here. Photo credit: Doris Krain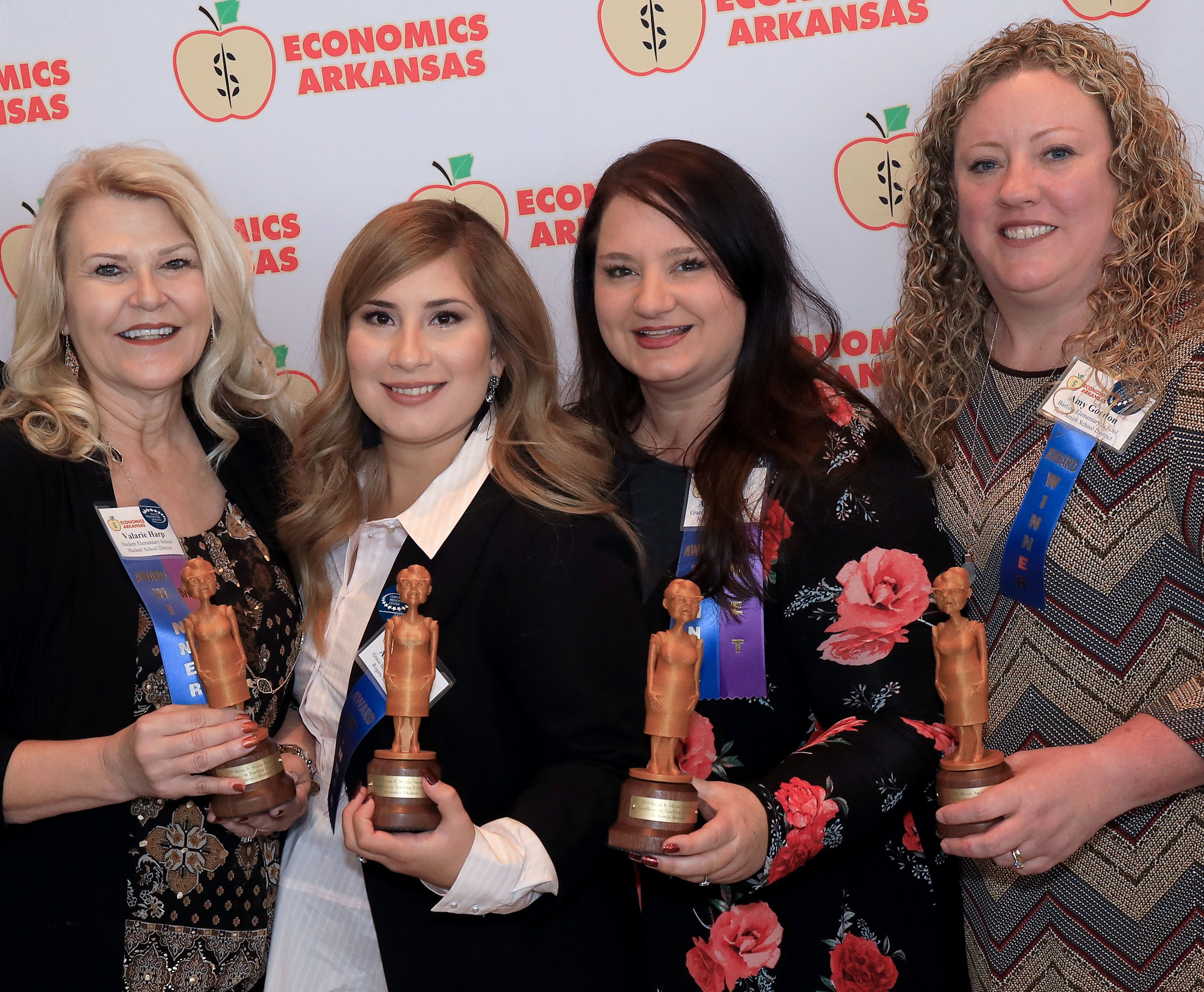 ---
We are very grateful to our sponsors for their generous support. Thank you. 
---