E3: Empowering Entrepreneurship Education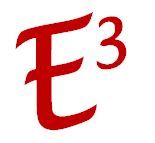 Open to teachers K-12.
Why teach entrepreneurship in schools?
In early 2003, the Winthrop Rockefeller Foundation published a thought-provoking report that identified entrepreneurship as "one of the most critical missing ingredients in securing economic prosperity and a high quality of life for all Arkansans." (Entrepreneurial Arkansas: Connecting the Dots)
To address that need, it proposed as one of its key objectives for an entrepreneurship strategy the creation of a "pipeline of entrepreneurs" that would begin with entrepreneurship education in K-12 schools.
Our E3 conference is an important part of that entrepreneurial culture. It is designed for teachers to take back the workshop ideas to their students and plant in them the seeds to become tomorrow's business founders.
The "pipeline of entrepreneurs" who create jobs and wealth in their communities starts with teachers and E3!
Upon successful completion, participating educators receive 6 hours of Professional Development credit, as well as all appropriate hand-outs and resources.
---
This is my first year to teach Entrepreneurship and without Economics Arkansas helping get me started it would have been even more difficult. Having tools to help engage students has made a huge difference in student participation and "buy in" for learning about options such as running their own business and/or marketing their own ideas. It has been really interesting to watch. Thanks.
Susan Reed. Harmony Grove High School. 2016
---
Archive of LiveBinders for previous E3 Conferences
Access key: entrepreneurship
---