Arkansas Women's Hall of Fame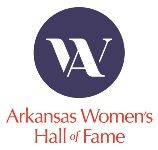 We are thrilled that our co-founder and first executive director, Dr. Bessie B. Moore, will be inducted posthumously into the 2018 Arkansas Women's Hall of Fame on August 30. This honor recognizes her important contributions to education and civic involvement.
She brought public libraries to Arkansas, greatly improved numerous educational standards in our state, and inspired countless individuals. She was one of the nation's most fervent and most loved advocates of economic education who understood that a citizenry well versed in economics, personal finance and entrepreneurship was key for protecting individual liberties and resisting populist rhetoric.
Bessie displayed genuine leadership by exhibiting the persistence and intrepidness needed to realize her vision to improve public education. Always committed, she never vacillated or backed down from a promise. And finally, in a world that during her lifetime judged women by their looks and traditional roles even more so than today, Bessie prevailed because of her keen intelligence and sharp mind.
It is a privilege to carry on her legacy. Thank you for being part of it.
Reception 6 to 7 pm, Dinner/Program 7 to 9 pm
$200 per ticket • $2,000 for a table of 10.