LIFE Award Luncheon Honoring Warren Stephens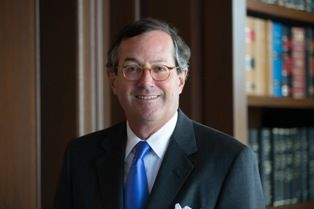 Economics Arkansas will honor Warren Stephens for his contributions to free-enterprise in his role as longtime CEO, chairman and president of Stephens Inc, and as the visionary architect of This is Capitalism.
Headquartered in Little-Rock, Stephens Inc. is one of the largest, privately held investment firms in the country. This is Capitalism celebrates the accomplishment of extraordinary businessmen and businesswomen in a series of inspiring videos, conceived and produced by Stephens Inc. under Warren's direction.
The following sponsorship levels are available:
FREE ENTERPRISE SOCIETY, $20,000. 20 seats to VIP reception and lunch
BESSIE B. MOORE HERO, $10,000. 20 seats to VIP reception and lunch
PLATINUM, $5,000. 2 seats to VIP reception and 10 seats to lunch
GOLD, $2,500. 10 seats to lunch
SILVER, $1,250. 10 seats to lunch
Bronze, $500. 2 seats to lunch
Individual seating: $125
To register online, please click on the "REGISTER now" button above. Or, if you prefer to complete a paper form, please click here.
We are grateful to those already committed as major sponsors:
Bessie B. Moore Hero
Arkansas Business
Dillard's
Platinum
Anonymous
ArcBest
Bank of America Merrill Lynch
Erwin & Co.
Massey Family Charitable Foundation
McLarty Companies
Sam Walton College of Business