Economics Arkansas' 60th Anniversary
For sixty years, Economics Arkansas has been providing the state's PreK-12 teachers with the tools and the confidence to integrate economics into the classroom and help students prepare for "real life." 
Celebrate With Us
---
---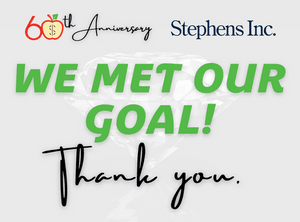 Earlier this year, Stephens Inc. generously provided a $60,000 match gift opportunity to the Economics Arkansas Foundation to support program expansion. 
Thank you to those who helped us reach this goal. Your support is a tribute to the last sixty years and sixty more to come. 
We have raised
$60,000.00
of our
$60,000.00
goal.
Still want to make a gift? Support our annual fund today. Every dollar contributed supports our efforts to bring economic education to all students in the state. 
How We Invest Your Donations
---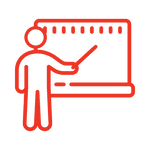 Targeted Resource Mailings
Staff Professional Development
Family Financial Literacy Nights
Bessie B. Moore Awards for Excellence in Teaching Economics
Teacher Grant Projects
Events
---
60th Anniversary Event | October 2022
---
60th Celebration | October 11, 2022
Anniversary Publication
---
2022 marks Economics Arkansas' 60th anniversary of providing quality economic education training and resources to Arkansas teachers and students! We created a supplement for the Arkansas Business Journal. To view the supplement, please click through the pages below.
A similar publication was created in 2012 celebrating our 50th anniversary.
Lasting Impact Stories
---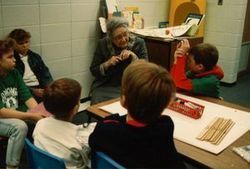 The professional development trainings and programs of Economics Arkansas have made an undeniable impact on educators and students who have participated. Read testimonies of the lasting impact economic, personal finance, and entrepreneurship education have had on the people of Arkansas. 
---